Legends (in ten minutes or less)
Performances: September 6-21, Thurs-Sat at 7:30pm, Sun at 7:00pm
Location: DeMi Café Café, 1735 Adams Avenue, San Diego, CA 92116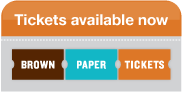 New Play Cafe presents an evening of new 10-minute plays by San Diego playwrights, based on the theme "Legends (in 10 minutes or less)!" DeMi Café Café, the site of the new venture, will provide dessert and beverages, included in the ticket price.  Click here for tickets.
Showtimes:
7:30pm Thurs. 9-18: Available
7:30pm Fri. 9-19: Available
7:30pm Sat. 9-20: Available
7:00p, Sun. 9-21: Buy Now!
Tickets
Tickets are $25, which includes a beverage and dessert from the DeMi Café Café menu.
Tickets are available at: http://www.brownpapertickets.com/event/750393
The Plays and Playwrights
Talbot's Shadow by Brianna Caraet
Offline Daters by David Hogan
Charles the Great by Thelma Virata de Castro
The Only Real Diner in Town by Tom Steward
Suspended by Kurt Kalbfliesch
The Hunt(s) by Tori Rice
The Gospel According to Jess by Jennie Olson Six
Full Company Bios →
Ensemble Cast
Tony Beville, Erik Cram, Cat Forrest, Don Loper, Suzana Norberg, Amada O'Ruairc, David Rolland
Read Bios →
Directors
Bryant Hernandez & Kevin Six
Read bios →
About DeMi Café Café
Owned by interior designer, Michal Blazek, DeMi Café serves Italian flavored breakfast, lunch, specialty drinks and desserts in a friendly, modern setting. There are two locations: one on Friars Road and one on Adams Avenue. Performances will take place at 1735 Adams Avenue, San Diego, CA 92116. DeMi Café Café is proudest of their chocolate croissants, which they make in house, and their gelato, imported from Milan and served in a souvenir champagne glass.